Salmon Restoration Association Projects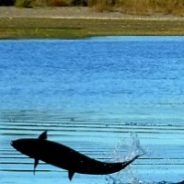 The rain is triggering the start of the Eel River 2016-2017 fall Chinook salmon run and the Eel River Recovery Project (ERRP) is starting its fifth annual effort to monitor abundance throughout the watershed. Dozens of people participate as volunteers helping with dive counts in the lower Eel River, joining main river kayak expeditions to count salmon nests or redds, and providing observations and evidence about migration and spawning activity throughout the watershed. In the first two weeks of October, Chinook salmon have been swimming up...
read more
As part of its educational mission, SRA is helping to support the Mendocino High School life science program which culminates in the SONAR program. SONAR (School of Natural Resources) prepares students to become environmentally aware citizens and trains these individuals for careers in environmental science. The program began there in 2001 and has now accumulated over 15 years of meaningful, scientific data which is collected in partnership with the Department of Fish and Wildlife (under the direction of Sean Gallagher) and Calif. Dept of...
read more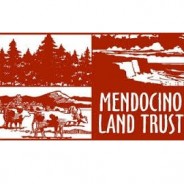 The Mendocino Land Trust received a check from the Salmon Restoration Association for $15,000 to start a salmon stream restoration project on the Noyo River in Mendocino County. Date:...
read more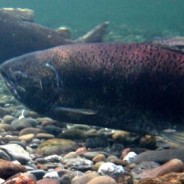 The 14,900 to 25,000 fall Chinook estimated by the Eel River Recovery Project (ERRP) in the 2013-2014 season is down somewhat from the previous year's estimate of 20,000 to 50,000 fish. These recent returns are comparable to those of 1955 to 1958 when the last previous basin wide surveys were conducted. The percentage of jack salmon, which are smaller male salmon that feed for only one year in the ocean, was low in 2013-2014 compared to some recent years. This indicates lower juvenile Chinook survival and suggests the ocean and future...
read more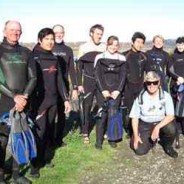 The Eel River Recovery Project is releasing the final 2013-2014 Fall Chinook Salmon Monitoring Report that estimates 14,900 to 25,000 Chinook salmon spawned throughout the watershed last fall and winter. The estimate is based on lower Eel River dive counts and organized observations of migration and spawning throughout the watershed that employ photo and video documentation. Dozens of volunteer divers once again turned out for ERRP lower Eel River surveys on October 12 and 26, and November 9. The counts built from 1,854 Chinook salmon on the...
read more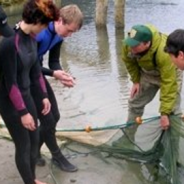 Salmon Restoration Association Grant Request Details Date: September 23, 2011 Name of Organization: School of Natural Resources (SONAR) Name of Project: Salmon Population Surveys Little North Fork Big River Contact Names: Robert Jamgochian Doug Nunn Address: 10700 Ford Street Mendocino, CA 94560 Telephone: 707.9375871 Fax:707.937 5629 E-mail: rjamgoch@mcn.org , dnunn@mcn.org Grant Amount Requested: $8000. (to be matched by district) Introduction Salmon have historically been found...
read more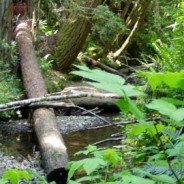 Salmon BBQ funds help timber firms, regulators create new stream restoration industry As a board member of the Salmon Restoration Association, this reporter voted several years ago to spend $30,000 from the 2008 World's Largest Salmon Barbecue for stream restoration on Kass Creek.Our money would go primarily to inserting woody debris in the creek, with the supposed result being recreation of habitat for threatened Coho salmon. I hoped those who said putting logs into a stream was truly a fishy idea, but I confess I was a little skeptical. My...
read more
Other projects funded by the Salmon Recovery Association in recent years • $3,000 for the James Creek Sediment Assessment and Fish Passage Planning Project. • $5,000 for a salmon survey on Anderson Creek, a tributary to the Eel River. • $5,000 to help locals understand the Marine Life Protection Act Initiative. • $30,000 as part of a $150,000 Noyo Watershed Alliance effort to replace a blocking salmon passage from the Noyo River into Kass Creek. A film of the Kass Creek restoration was done by Campbell Timberlands, paid for by the SRA and...
read more