Salmon Restoration Association Projects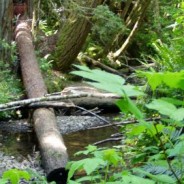 Salmon BBQ funds help timber firms, regulators create new stream restoration industry As a board member of the Salmon Restoration Association, this reporter voted several years ago to spend $30,000 from the 2008 World's Largest Salmon Barbecue for stream restoration on Kass Creek.Our money would go primarily to inserting woody debris in the creek, with the supposed result being recreation of habitat for threatened Coho salmon. I hoped those who said putting logs into a stream was truly a fishy idea, but I confess I was a little skeptical. My...
read more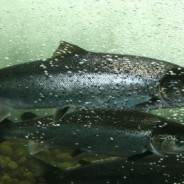 Other projects funded by the Salmon Recovery Association in recent years • $3,000 for the James Creek Sediment Assessment and Fish Passage Planning Project. • $5,000 for a salmon survey on Anderson Creek, a tributary to the Eel River. • $5,000 to help locals understand the Marine Life Protection Act Initiative. • $30,000 as part of a $150,000 Noyo Watershed Alliance effort to replace a blocking salmon passage from the Noyo River into Kass Creek. A film of the Kass Creek restoration was done by Campbell Timberlands, paid for by the SRA and...
read more